EFFECTLY MANAGE PROJECTS AND CARE FOR A SMOOTH PROCESS flow IN your COMPANY
Odoo PM allows you to efficiently manage projects by integrating information flow in your company in real time. The application gives you control over all processes and allows you to react to any changes really quickly.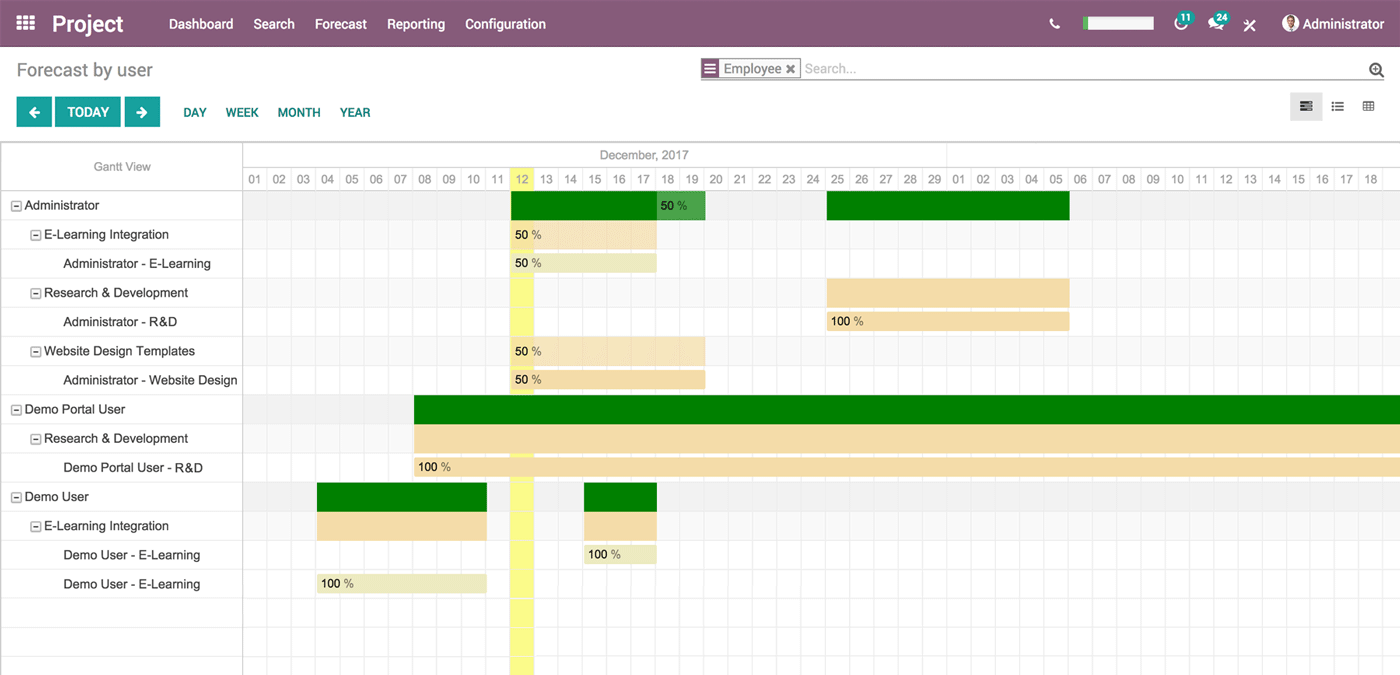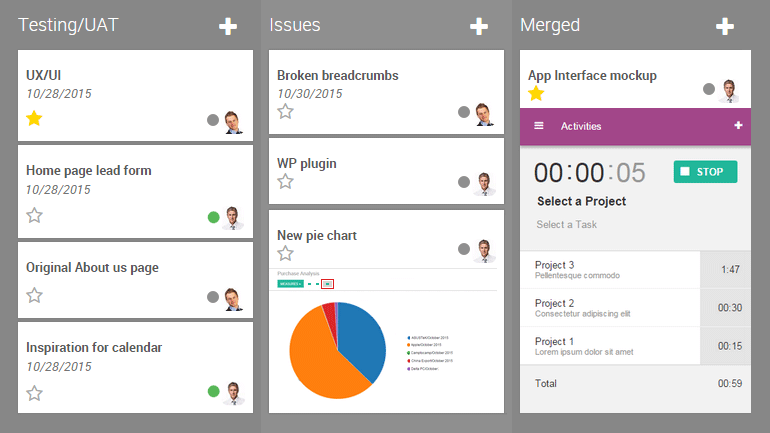 FLEXIBLE AND aesthetic INTERFACE THAT ALLOWS FOR BETTER PLANNING AND ORGANIZATION
PROSTY WIDOK - "przeciągnij i upuść" ułatwia grupowanie zadań na każdym etapie.
SCHEDULE - Allows you to maintain and keep control over the team's assignment and schedule change in order to meet deadlines.
PLAN - Allows you to track deadlines and progress in projects.
ANALYSIS - Allows you to keep control over the workload of employees and monitor the performance status and effects of individual tasks and exercises.
PLANNING ADAPTED TO INDIVIDUAL NEEDS
Odoo is a flexible tool that allows you to organize and supervise projects in your company in accordance with current processes. Determining the stages of the project, its goals, stages, deadlines and resources available for implementation has never been so easy.
A number of editable tools such as Gantt charts, schedules, and kanban views allow you to tailor management methods to suit your team and company needs.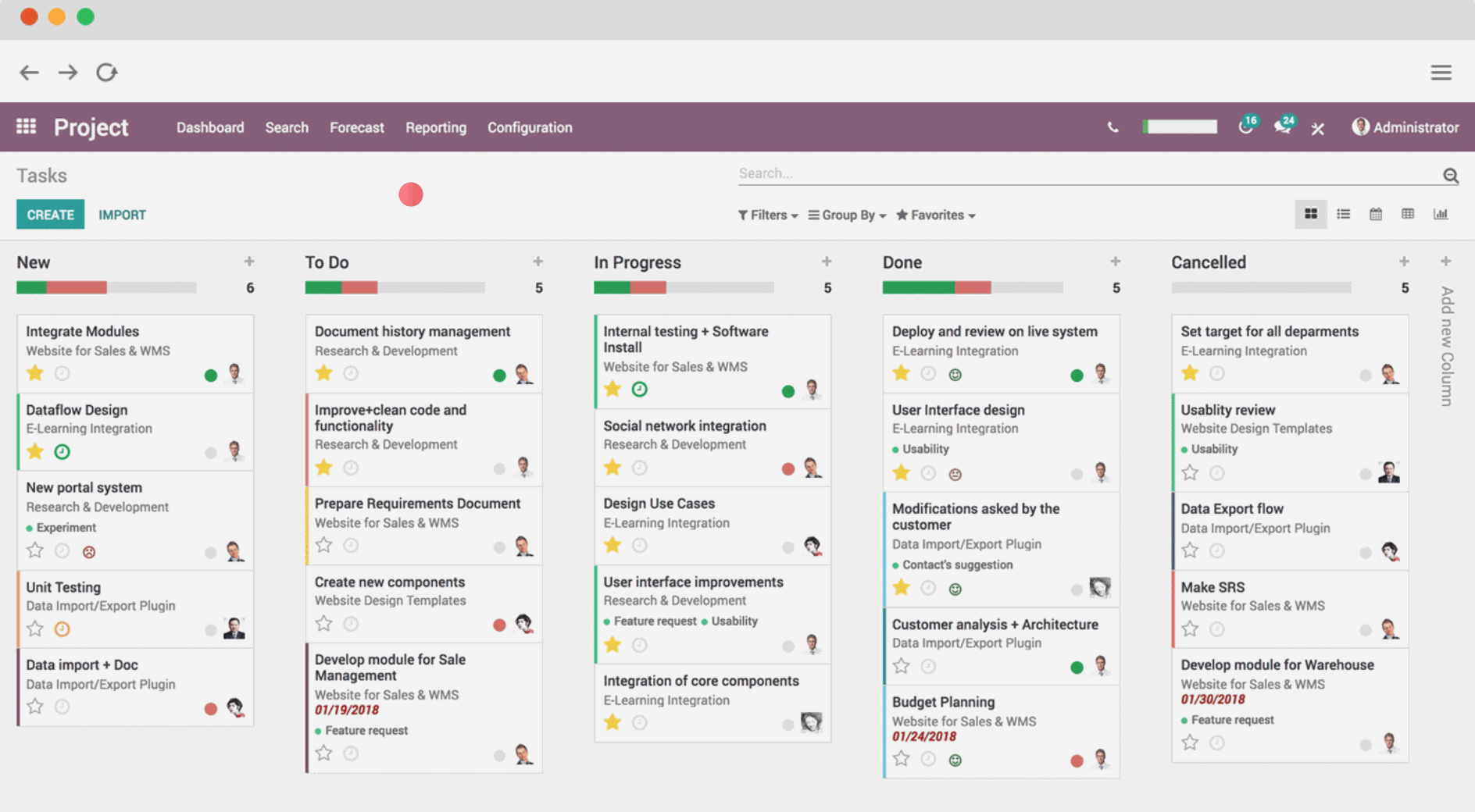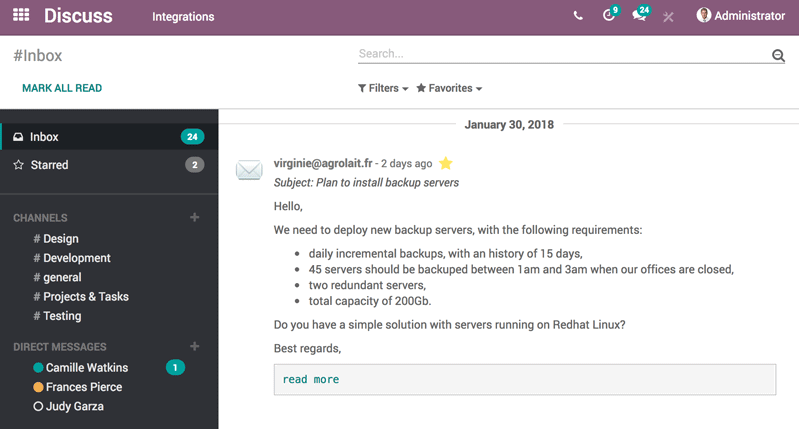 TAKING CARE OF GOOD COMMUNICATION AND FLOW OF INFORMATION IN THE COMPANY
Odoo PM is not only better planning and project management tool, but also promise od effective communication within the team. The integrated messenger allows you to talk to team members, share documents and comments to projects, as well as edit them in real time. Developing strategies, planning new projects, and creating reports from completed meetings. Odoo etherpad function allows simultaneous work on the same tasks and creating content by each user. Furthermore? The application allows you to quickly integrate all chats and conversations with your e-mail account.
HAVE PROJECTS UNDER CONTROL
Odoo PM is a favorite tool of Project Managers and HR teams. It allows you to plan the project framework and reliably estimate deadlines, based on previous comparable projects (including holidays and employee availability). It gives a possibility to compare project forecasts with actual schedules, time sheets and results, so as to increase the profitability of undertaken activities.
Odoo project management tool is integrated with other applications, which allows, among the other things, smooth preparation of invoices based on working time and materials, as well as working time records, accurate tracking of team results and immediate prevention of potential problems.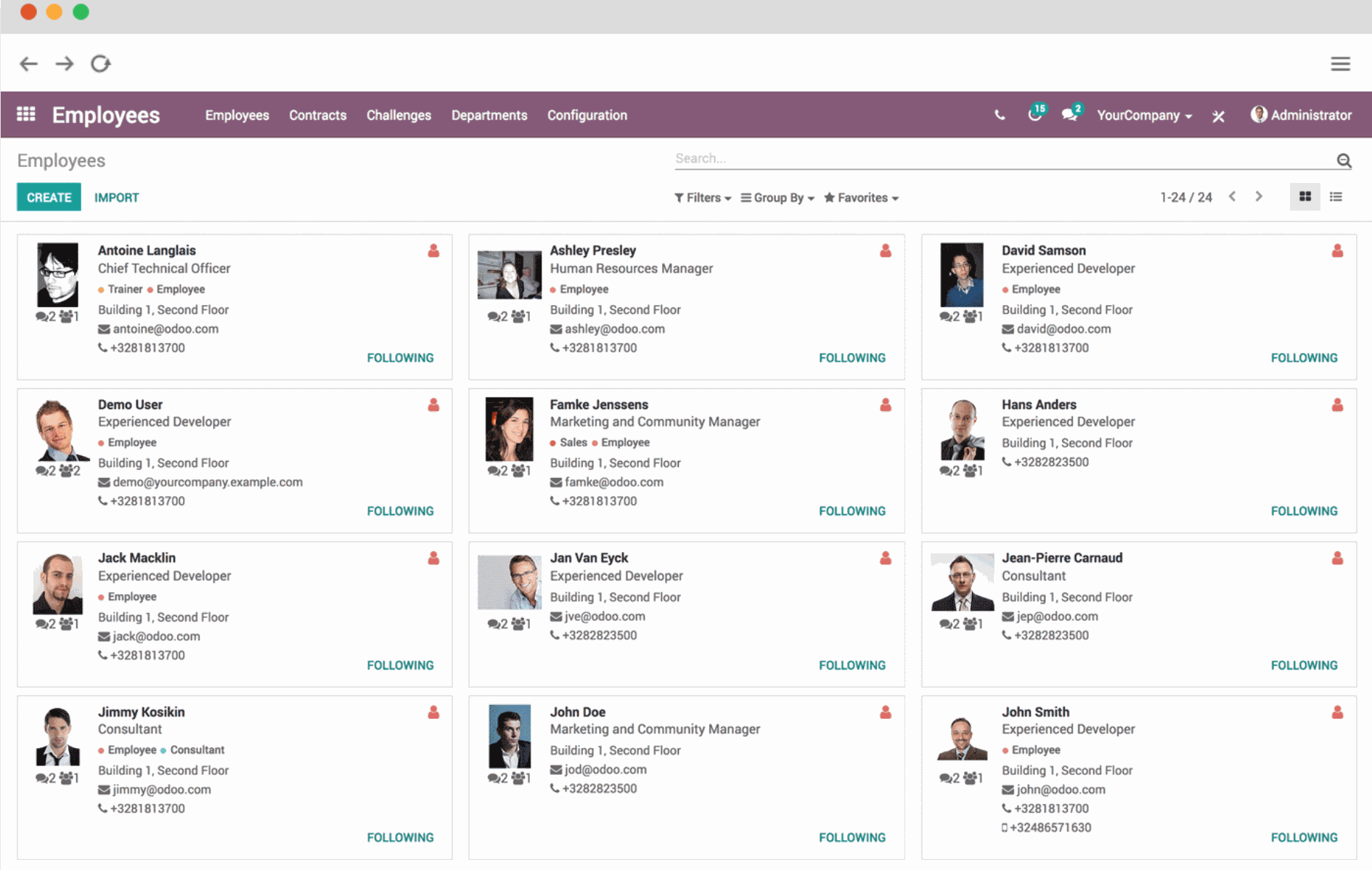 fully integrated odoo business applications
compatibile odoo applications that give you even more control over management processes in your company