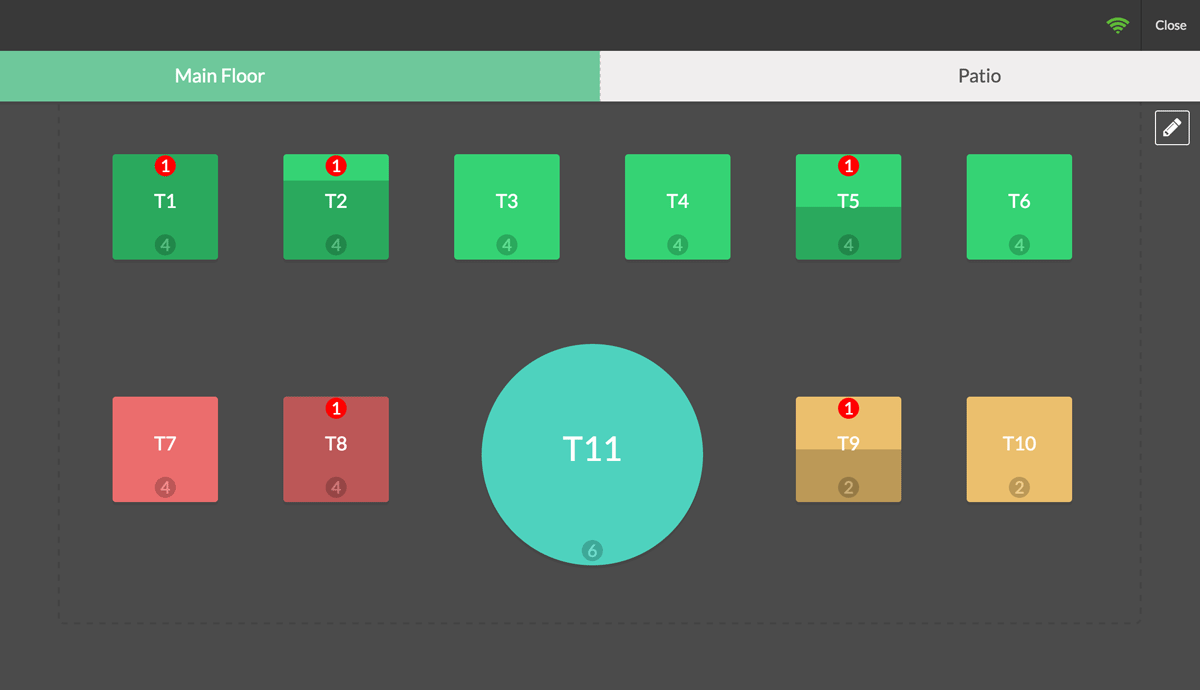 IMPROVE YOUR point of sales functioning - CONFIGURE THE STORE IN A FEW MINUTES AND SELL IN A FEW SECONDS.


Odoo POS is a safe and reliable application because it retains full functionality both online and offline. It is characterized by an extremely user-friendly interface, therefore working with it is a piece of cake. It is intuitive to use and compatible with any screen (desktop computers, laptops, tablets, iPads, industrial POS devices). Furthermore? - It does not require additional installations.

A FLEXIBLE APPLICATION well-FITting to YOUR COMPANY'S INDIVIDUAL NEEDS

Odoo POS is a flexible tool that can be easily configured and adapted to your individual needs. Full integration of the tool with applications such as magazine or accounting allows you for comprehensive insight into sales processes in your company, keeping statistics, consolidation of all the stores or points of sale in real time.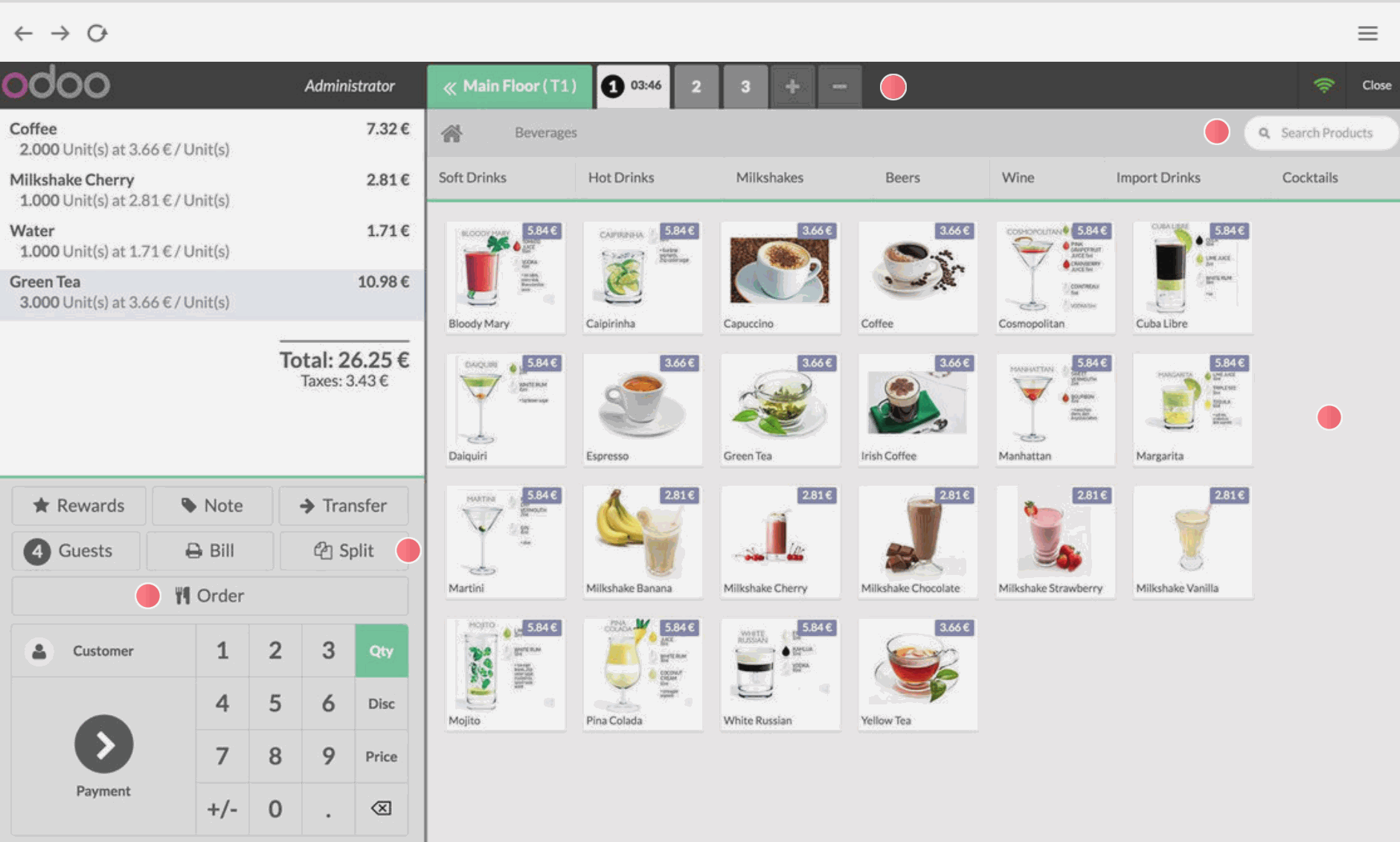 360
°

CONTROL OVER all the PROCESSES IN YOUR COMPANY


Thanks to Odoo POS you do not have to worry about stocks level, forecasting of orders demands, schedules, etc. POS application integrated with Odoo Store and the e-Commerce application gives you a guarantee of real control over all processes in your company.


RELIABLE OPERATION at all times

The application is dedicated to points of sales and it works in all conditions - online and offline. It works well in restaurant and store management. There is also a possibility of integration with cash registers, receipt printers, scanners, scales via PosBox or directly with the cash register terminal.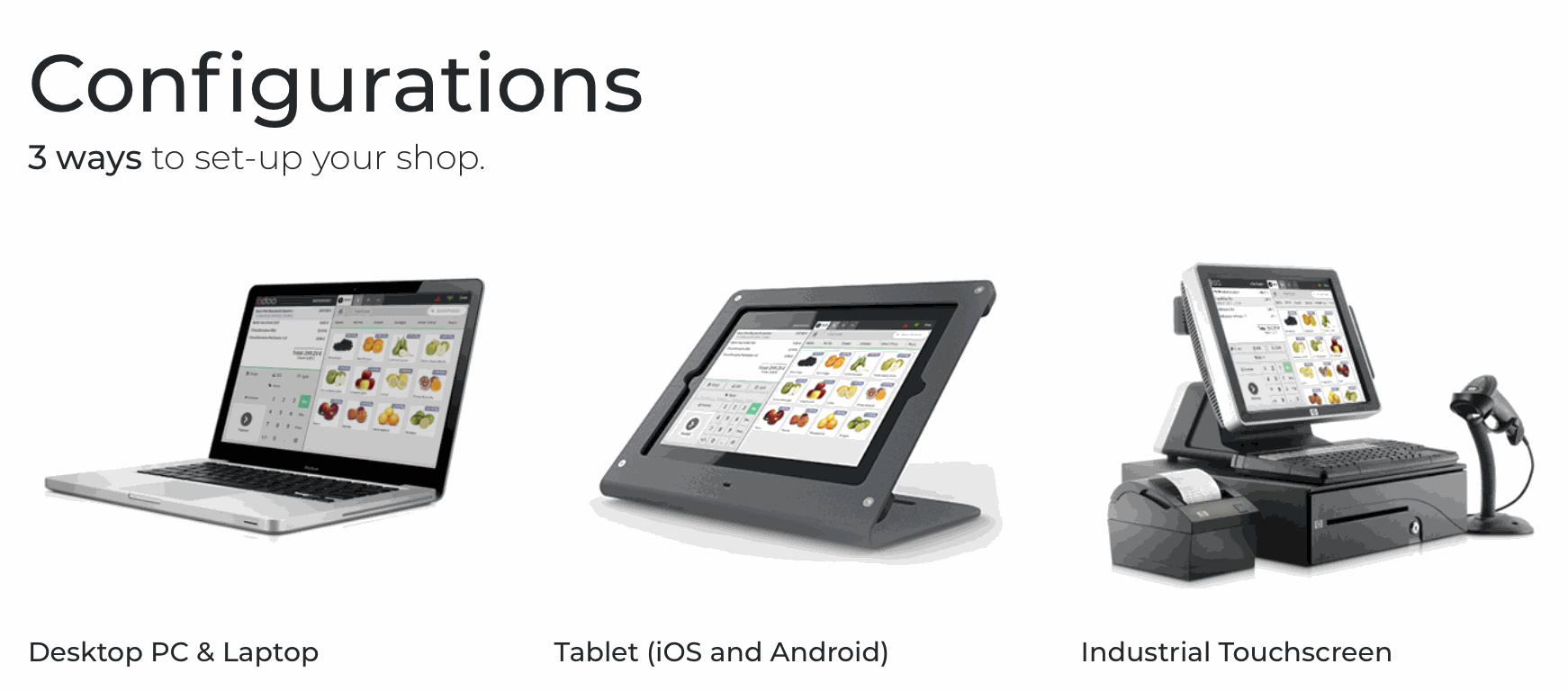 ODOO FUNCTIONS FOR Point of sales in shops or restaurants

Odoo POS application's advanteges
It's efficient - it allows you to place parallel orders and process many data at the same time

It allows a payment by cash or card, as well as splitting the bill into several people

It helps in taking care for the customer (saving orders history, running a loyalty marketing campaign, saving data to invoices, etc.))

It allows you to track daily sales level and totals for each type of payment

It makes it easy to quickly find customers and products thanks to built-in search functionalities and filters

It allows you to manage multiple cashier accounts and to secure them with magnetic cards or PIN codes

It allows you to monitor inventory and stocks in real time

It makes restaurant management easier - it allows you to assign orders to tables and manage seats

It allows effective communication between the restaurant and the kitchen - it automates sending of the orders, and allows you to add comments to orders, etc.

Works on many screens, both online and offline

It allows consolidation of all POSs' in real time

It allows for smooth and quick invoicing and accounting

Works with other Odoo applications and own modules

fully integrated odoo business applications
COMPATIBILE ODOO APPLICATIONS THAT GIVE YOU EVEN MORE CONTROL OVER MANAGEMENT PROCESSES IN YOUr COMPANY